Dentist Blog
Posts for tag: fillings
By Thomas W. Kauffman, DDS
August 14, 2017
A dental filling means one less cavity taking up important space in your smile. However, in the past, filling a cavity also meant adding a
discoloration to your smile. Luckily, your dentist can help you take care of your cavities and ensure you have the most natural look possible with tooth-colored fillings. Find out more about tooth-colored fillings with Dr. Thomas Kauffman in Atlanta, GA.
What is a tooth-colored filling?
Rather than using metals or amalgam to fill the tooth, your dentist will use a dental composite resin matched to the shade of your natural teeth. This ensures a natural look and minimal discolorations in your smile. The composite resin materials even come in different shades to ensure that your filling blends right in with your natural teeth.
What are the benefits of tooth-colored fillings?
The most obvious benefit of a tooth-colored filling is its subtlety. The materials' natural coloring will ensure they fit seamlessly into your smile. Additionally, composite resin is a sturdy material, lasting for many years before requiring maintenance or replacement. For larger restorations, we also offer 'custom milled fillings' using CEREC technology. Using a digital image of your tooth, the CEREC system uses a milling device to create custom restorations. These normally exhibit superior fit when large portions of the tooth are missing.
How can I prevent requiring a dental filling?
Dental fillings treat cavities. Your dentist removes the decayed portion of the tooth and fills it in with the materials you choose and reshapes the biting surface of the tooth to fit naturally into the bite. Preventing a dental filling is as easy as preventing tooth decay. Simply brush your teeth twice daily and floss at least once every day in between your bi-annual preventative dental examinations and cleanings.
Tooth-Colored Fillings in Atlanta, GA
If you think you could benefit from a tooth-colored filling, you should consult with your dentist to ensure that this is the right treatment for you. Avoiding colored fillings can keep your smile appearing naturally and ensure that you feel great about the way you look. For more information on tooth-colored fillings, please contact Dr. Kauffman in Atlanta, GA. Call (404) 524-1981 to schedule your appointment with Dr. Kauffman today!
By Thomas W. Kauffman, DDS
June 04, 2017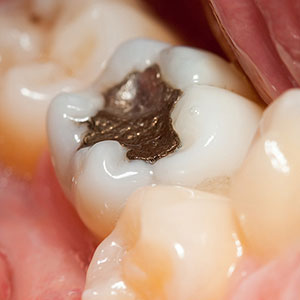 One of the top concerns in public health today is exposure to the metallic element mercury within the environment. At abnormal levels, mercury can have a toxic effect on our nervous systems and cause other health problems.
These concerns over mercury have also increased attention on one material in dentistry that has included the metal in its makeup for over a century — dental amalgam for filling teeth. Amalgam is a metal alloy that can include, in addition to mercury, silver, tin, and copper. When first mixed dental amalgam is a moldable material used for fillings in prepared teeth. It then hardens into a durable restoration that can withstand biting forces.
While the use of amalgam has declined with the introduction of life-like colored fillings, it's still used for teeth like molars subject to high biting forces. With what we now know about the ill effects of mercury (which can make up to half of an amalgam mixture) is it safe to continue its use?
The American Dental Association has performed extensive research into amalgam safety. They've found that mercury is stabilized by the other metals in the amalgam. This prevents "free" molecules of mercury, the real source of harm to health, from escaping into the blood stream in the form of vapor. Although trace amounts of mercury vapor from the amalgam are released as a person chews, those levels are well below the threshold that could cause harm.
From a patient standpoint, the biggest drawback to dental amalgam isn't safety — it's the appearance of teeth it's used on. Silver fillings aren't considered attractive. And now there are viable filling alternatives that not only look like natural teeth but can withstand biting forces almost as well as amalgam. These materials include composite resins, mixtures of glass or quartz within resin, or glass and resin ionomers. Each of these has advantages and disadvantages depending on how and where they're applied.
After a thorough dental examination, we'll be able to advise you on what filling material will work best to produce the best result. And if we do suggest dental amalgam you can rest assured it will be a safe choice.
If you would like more information on the safety of dental amalgam, please contact us or schedule an appointment for a consultation. You can also learn more about this topic by reading the Dear Doctor magazine article "Silver Fillings — Safe or Unsafe?"